When we say we're "Dog Friendly" we mean it!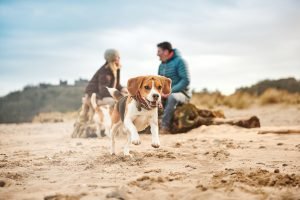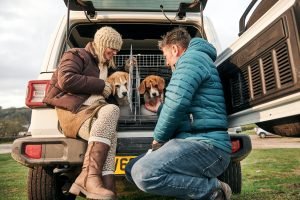 As dog owners and lovers ourselves, dogs are truly welcomed here – not just tolerated.  The surrounding areas are beautifully peaceful – perfect for dogs with issues.  And, with 18,000 acres of stunning forest on our doorstep plus year-round, quiet dog friendly beaches on 2 different coastlines, you'll never run out of places to ramble!
Unlimited dogs allowed – £15 per dog per stay
No breed or age discrimination (if fully house trained)
Fully enclosed gardens/patios (5 ft fences)
"Scentral Bark" – our own dog park & sensory garden is on site exclusively for our guests use (6 ft fence).  See below.
Dogs allowed on sofas/chairs (please bring throws)
Fabulous forest walks on our doorstep
Amazing year-round dog friendly beaches a short drive away (dogs allowed off-lead)
Lots of local dog friendly attractions nearby
Wonderful dog friendly pubs
Dog wash-down area with hose and dog towels
Dog sitting service (subject to availability)
If your dog(s) are used to being in the bedrooms you may, if you wish, bring your own bedding so long as we know in advance of your stay.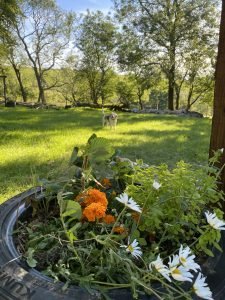 "Scentral Bark" Dog Park & Sensory Garden on site for the exclusive use of our guests and their furry friends! 🐾🐾🐾
"Scentral Bark" has been created in memory of Woody & Cookie beagles for their fellow furries to enjoy.  It is a lovely shady, totally enclosed spot with 6ft deer fencing.  If you have an "anti-social" or nervous dog this will provide an opportunity for some stimulating off-lead canine enrichment in a safe environment away from other humans and dogs so YOU don't have to stress either!  We are offering this to our guests on an "exclusive use" basis so your dogs needn't mix with other guests' dogs unless you invite them to do so.  The area includes:
🐾  Sand Pit
🐾  Splash Pond
🐾  Tyre Mountain
🐾  Ball Pit
🐾  Hurdles
🐾  Trampoline
🐾  Human shelter to enjoy our incredible views
🐾  Dog safe plants to promote calm, aid arthritis, help with grief etc
We will be gradually adding more fun low level obstacles, textured paths, safe plants etc around the edges leaving a large area for zoomies and ball throwing in the middle.